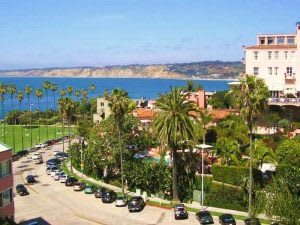 Everyone knows what a real estate agent is, but 
what is a real estate brokerage
or broker? A real estate broker may work for themselves, or build a firm and hire agents to work under their firm. There are a plethora of residential La Jolla real estate brokerages ranging from large to small.

With all of the different La Jolla real estate brokerages, agents, and teams of agents, it can be overwhelming! La Jolla real estate brokerages represent some of the residential real estate giants, many of which are household names, as well as many awesome boutique La Jolla real estate brokerages.


HARCOURTS PRESTIGE PROPERTIES-7938 IVANHOE AVE. STE, LA JOLLA, 92037
In La Jolla, you can find Harcourts Prestige Properties, Coldwell Banker, Berkshire Hathaway HomeServices, Canter Brokerage, Pacific Sotheby's International Realty, Compass Real Estate, Willis Allen Real Estate, and Keller Williams, amongst the big names. Here is the one you need to know about the most!


The best La Jolla Real Estate Brokerage…Just kidding! Okay, maybe I'm a little biased, but all jokes aside, Harcourts is the 5th largest real estate brokerage in the world and we have been around for 125 years! We are a New Zealand based company and International Firm, there are Harcourts offices around the globe from Australia to South Africa, China, Indonesia, Fiji, Hong Kong, Canada, and the United States.
In 1888 John Bateman Harcourt, head of one of Wellington's first families establishes real estate and auctioneering company Harcourt and Co. and went onto open five trading divisions. Today, we still practice our Auction platform, which is probably what we are most well known for and what sets us apart from the other La Jolla real estate brokerages.


When people hear "Auction" associated with real estate, they usually think "distressed" or "foreclosure". Our Auction Platform is strictly NON-distressed. In Australia and New Zealand, 60% of all residential real estate is actually sold by Auction! We brought this platform to the States and have had great success. Our Auction platform has a 91% success rate, and what is so great about the Auction platform is that it offers a transparent and expedited way of dealing with a real estate transaction.


All disclosures, inspection reports, and findings are done before the property is listed on the market and is public information for anyone to see. Anyone who is interested in the property then registers for the live Auction, which usually takes place a few weeks after the property is listed.



Our live Auctions take place at our Auction headquarters in Del Mar or Orange County and registered bidders may attend in person or live stream it and participate through our Harcourts Auction App! Our properties are given a "start to bid from price", which is strategically priced lower than market value. This allows real buyers and the market to decide the value of the property by bidders bidding up, rather than with a traditional real estate transaction where the listing agent usually has to lower the price of the property if it isn't getting much activity and where the disclosures, inspections, and findings are all unveiled during escrow.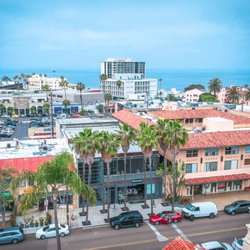 The seller can then decide to accept the price generated on Auction day, or they can choose to not accept it and keep the property on the market as an Auction or traditional listing until they reach their reserve or desired price. We have done the research and have the data proving #AuctionsWork by analyzing the statistics of properties that did not sell at Auction and go to get listed regularly then selling in the future for the same price that the Auction generated!



​​​​​​​Please feel free to stop by our office anytime you are in town to say "hi", ask any questions about the neighborhood, real estate, the market or connect with an agent! We look forward to meeting you!


Check out my community page to see what else you can find in 

The Village.