How to Get It Right!
When you put your La Jolla home up for sale, one of the best ways to determine the asking price is to look at comparable sales. There's rarely a perfect apples-to-apples comparison, especially in an eclectic luxury market such as La Jolla, so a pricing decision often relies on comparisons to several recent sales in the area with different features. Here are five criteria to look for in a sales comparison when pricing your La Jolla home.
Location
Homes in the same neighborhood typically follow the same market trends. Comparing your home to another in the same neighborhood is a good start, but comparing it to homes on the same street or block is even better. Often these homes will have similar builds and views. A great guide in comparatively pricing your La Jolla Home.
Date of Sale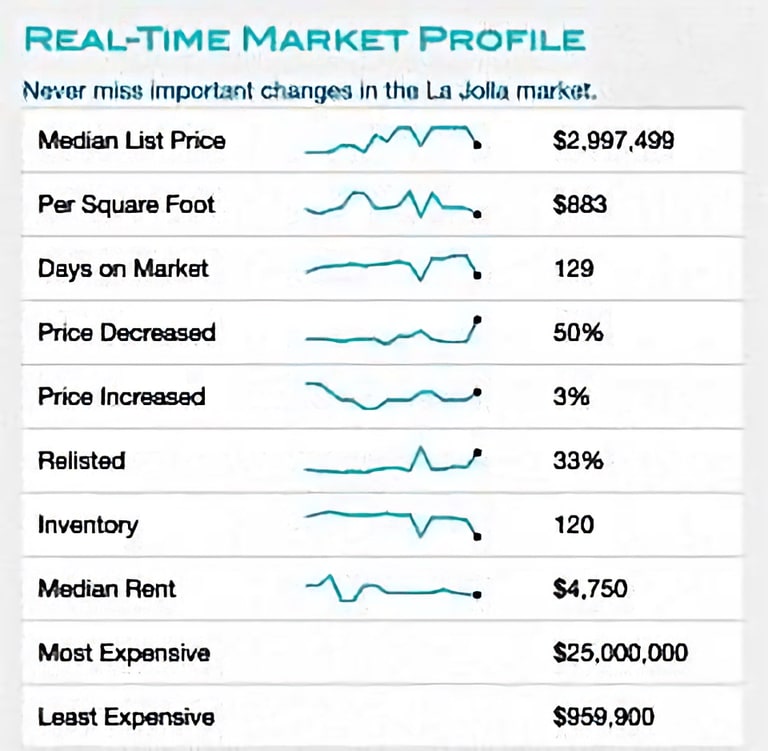 It varies by location, but housing markets can see a ton of fluctuation in a short time period. It's best to use the most recent sales data available. However, if there is a comparative property that matches your La Jolla home but sold 12 months ago, don't be afraid to use it and apply an appreciation or depreciation value to it depending on the La Jolla market trends for that year.
Home Build
Look for homes with similar architectural styles, numbers of bathrooms and bedrooms, square footage, and other basics. This can prove difficult with the eclectic nature of the La Jolla market. Some homes will match an architectural build but lack similarities in size and amenities, and vise versa. In this case, stay close as possible to bedroom count and square footage and less on style.
Features and Upgrades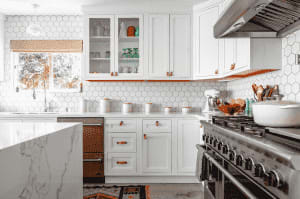 Remodeled bathrooms and kitchens can wow your buyers into paying much more for your home. It's less customizable but move-in ready. Just make sure you keep a neutral taste in mind when renovating.  On the flip side, less flashy upgrades like a new roof or HVAC system can allow buyers to rest easy knowing that the big-ticket items have recently been renewed and they can focus solely on adding their own unique features to the property. Be sure to look for similar bells and whistles when pricing your La Jolla home.
Sale Types
Homes that are sold as short sales or foreclosures are often in distress or sold at a lower price than they'd receive from a more typical sale. These homes are not as useful for comparisons.