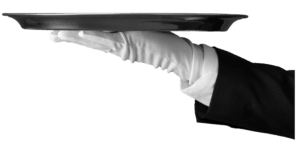 Luxury Real Estate Begins With Service!
Prestige Properties White Glove listing program is designed to provide a fully detailed and comprehensive pre-listing home preparation service. Tiffany will make a comprehensive evaluation of your home with respect to its current condition and value and advise on any alterations or upgrades that can maximize the property's sell price in today's market. In addition, any recommended property adjustments can be optioned with no upfront costs to you, allowing for your home to sell faster and with a better return on your investment. Lastly, when you hire Tiffany, you get Tiffany. You'll never get passed down to a Jr. Associate or lost in the shuffle of a big real estate team. You have my guarantee of fabulous service from start to finish as if your home was my own.
Home Evaluation
We don't just list homes. We provide a custom strategy tailored to your individual property and needs. We help arrange getting bids from vetted vendors and scheduling the scope of work so that your home can be market-ready as soon as possible. This service is great for busy families, the elderly, or busy professionals.
Design
We want your home to shine! Our property evaluation will allow us to spotlight the beautiful features of your home and pivot any potential rough spots. We are constantly talking to buyers, so we know what they like and what they love, and what gets the pen to the paper.
Staging
First impressions matter. The right luxury staging can be the difference between catching a buyer's eye online and then moving on to the next home. We help facilitate the staging professionals so you can decide between and full stage, a half stage, or just a few items that can complement your home.
Project Management
It's not uncommon for Tiffany to help manage renovations from the smallest of staging to more involved home remodeling. Often, her clients live out of town or have too many other things going on. Tiffany is committed to getting your home ready before putting it on the market. With the white glove service, Tiffany makes sure everything gets done from beginning to end.