Planning to Sell Your Home in the Fall? Here Are 4 Things You Should Be Doing (in the Summer) Now to Prepare
In an article from Inman.com by Northern California Nicole Solari, she says "Homesellers need to be prepared both logistically and psychologically before they market their houses and move out. While spring and summer are the high seasons for real estate, Fall is right around the corner. This article will outline the steps you can take now if you are planning to sell your home in the fall.

Planning to Sell in the Fall? Tour Comparable Homes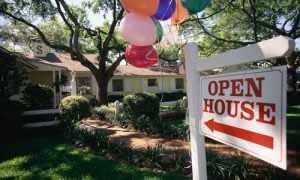 If you are planning to sell your home in the fall, one thing you can be doing now in the summer is going to open houses in your area of homes that have similar characteristics to yours and are priced similar to what you think your home is worth. There should be lots of inventory this time of year! Consult your Realtor® and show them the properties you think are comparable to yours.

​​​​​​​This opens up a dialog with your Realtor® and gives you their professional opinion of why a certain is worth more than yours, or less than yours, before you list. When you see these homes in person and hear your agent's explanation. Things will make a lot more sense and help you both be on the same page in determining the value of your home.
The more homes you see the better you will understand where your agent is coming from in terms of listing your home at a certain price or taking their suggestions on improvements for putting your home in the best light.

Role Play
If you are going to be completely biased, prideful, unrealistic, and unable to step into the shoes of a buyer when looking at your home, you are going to be kicking and screaming the whole time your home is on the market, and who wants that?! If you are planning to sell your home in the fall, what you need to do now is step outside of your shoes, look at the vase sitting on your mantle that your niece made in pottery class in high school, and take out every emotional tie you have to your home.


You know your home isn't perfect and things need to be fixed, you are putting it off for whatever reason but you love your house anyway and come home to it every day, right? Well, a buyer doesn't have this "unconditional love" that many of us acquire for our homes over the years. Tour your home as if you were a buyer, and make a list of all the things you would want to be fixed if you were going to move into it for the first time tomorrow.


Solari says, "An amazing number of people just live with dysfunction until outside forces intervene. So your agent gets saddled with the unhappy task of telling them they have to address their problem areas before going on the market to ensure inspection contingencies will be released on time and without demands for costly repairs."

Planning to Sell in the Fall? Fix Cosmetic Flaws
If you are planning to sell your home in the fall, take advantage of the nice summer weather and start fixing things on the OUTSIDE of your home, while the days are long, warm, and for the most part dry. Fix the tiles on your roof, make sure your windows are clean and clear, the paint on your door and door trim are nice and crisp. Your home is first judged the second someone pulls up to it, so make sure the exterior is nice- because we all know how important first impressions are.

Mentally Preparing to Live in a Home That Is on the Market.
If you are planning to sell your home in the fall, the more you clear out now, the less you have to deal with when it comes time to list. More than likely, your home will also be staged or partially staged, meaning an outside company will bring in their own furniture, artwork, and touches to present your home in a neutral style and in the best light. Get rid of excess furniture and knickknacks to create more space for the staging.


Another way one needs to prepare if they are planning to sell their home is by preparing mentally. Doing this now will make the process easier for you and more seamless if you already have this understanding long before you list your home. Think about it. You want as many eyes on your home as possible. This means you will need to leave your home for open houses and showings.


Are your kids begging you for a puppy? Consider you will have to take the puppy with you every time you leave the house. This also means you have to keep the house clean and fresh at all times. Is your son planning to bring his fraternity brothers home from college for Fall Break? Probably not the best idea. Does your family usually take a summer vacation? Maybe switch things up this year and take a vacation the first week or two of your home being listed, because this is when it is going to get the most attention, and it is going to be the busiest time for your agent to be holding open houses and doing showings.


Not going on a vacation? Come up with a plan and ways to keep yourself and your family occupied while there are showings and open houses. Maybe this means you and your family will go on a hike together every Sunday there is an open house. Turn the inconvenience into a positive! Solari says, "It doesn't really matter what you plan. Just having a plan helps you manage your 
very real stress
." The sooner you mentally prepare yourself for the emotional rollercoaster of selling your home in the fall, the better off you will be!
Source:
Inman